SPOILER ALERT!
Marlon is adamant he doesn't want anything to do with Donna or his daughter April, although Laurel tries to change his mind. Will Paddy and Rhona they try to convince him to be part of April's life, but he tells Donna to pack her bags and leave.

Megan's annoyed when Declan tells Charity to put the business into administration so Rishi gets nothing. She doesn't know what to do as Declan asks for her loyalty, eventually putting her and Declan's plan into action.

Debbie's past with Cameron interferes with her relationship with Pete after he sees her having a nightmare. He suggests she gets help but Debbie immediately turns defensive and tells him to leave.
​
Elsewhere, Roby and Ali go to a bank loan meeting. Priya continues to fool Rishi and Leyla into believing she's getting better. Adam suggests to Moira that Pete may be dealing again with he fails to explain what he's been doing and who with.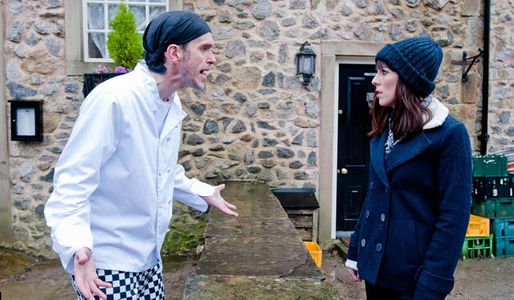 © ITV Pictures