SPOILER ALERT!
Moira has put the farm up for sale and Cain is not happy, but Adam's confession that he'll do anything for them to stay at the farm gives Cain food for thought.
Paddy is still feeling guilty for not telling Rhona the truth, but even if he admits everything will they be able to have a fresh start with no lies?

​After hearing that the wedding is cancelled, a hard-nosed Megan stands her ground, while it looks like the Sharma's will still have to foot the bill for it all.

Ali bites her tongue as Kerry puts her foot in it in front of the kids.

Amy is depressed to learn that her chances of getting Kyle back are remote.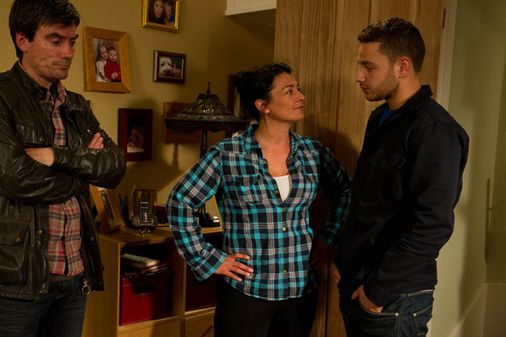 © ITV Pictures
Cain is not happy that Moira's selling the farm