SPOILER ALERT!
Chas tells Gennie to stop slagging off or they won't be sisters anymore. She's unnerved when she sees Cameron staring at her and her day gets worse later when Debbie shuns her.

Chas is shocked when Cameron asks her for more details of what Debbie did that fateful day, but Chas just wants to focus on their wedding.

Meanwhile, Gennie decides to slip into Debbie's house with her dictaphone and presses record. But Gennie can't believe what she hears when Cameron makes a confession to a shocked Debbie.

Elsewhere, Val and Pollard are desperate to book their Portugal flights but have to watch impatiently as Nikhil deliberates over buying the B&B.

Also, Kerry's cheerleading outfit distracts Dan, but he's disappointed by her behaviour when she spills the charity bucket, before Sean accuses her of stealing the cash.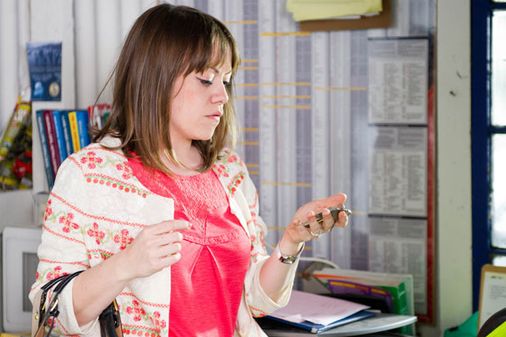 © ITV
Gennie's ready to collect evidence