SPOILER ALERT!
Charity is desperate to find out exactly where Jai is heading to find Rachel. Lisa promises to help her find out. She finds the details in Jai's diary, and Charity tells Lisa she wants to confront Rachel by herself and is determined to silence her at any cost.
​
Leyla voices her worries to Jai about Priya's eating problem. Priya tries to deny it when Jai confronts her, and he becomes increasingly angry and orders her to eat. Priya lashes out at him, but later she admits she has no choice but to get herself better.

Elsewhere, Sean thinks Ruby might be right when she reckons that Belle and Gemma are fighting for his affections. Bernice decides she's done with men and wants to set up a business. Rhona and Vanessa are exasperated with Paddy and Marlon's obsession with pigs, and begin to hatch a plan to get rid of them.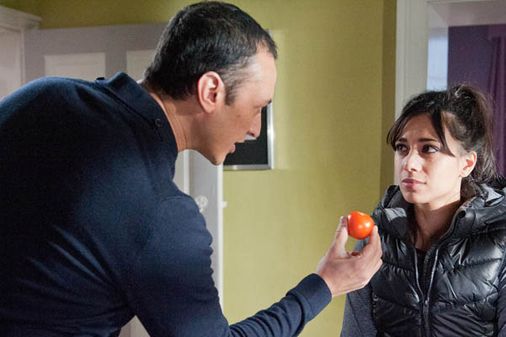 © ITV Pictures
Jai becomes desperate to find Rachel