SPOILER ALERT!
Declan and Charity are back, and it's not long before Cain shows up to get answers out of Charity. He threatens her by dunking her in a sink full of water. Will he get her to confess?

Sam is surprised when Jai suggests they team up to find Rachel and Archie. Jai promises to pay the bill and pay for a solicitor for her, but does Jai have a secret scheme? (he does).

Val fusses over Eric as he overplays his illness. He is rumbled by Victoria, who orders him to tell a worried Val that he's been faking. Eric then spots Val getting out of Ian's car, and he confronts her. Will she be able to explain herself?

Elsewhere, Leyla notices Priya's odd behaviour and worries how little she is eating. Pete considers moving in with Andy after initially rejecting the idea. Bernice throws a beer festival to impress James. Declan wants to mix business and pleasure with Charity.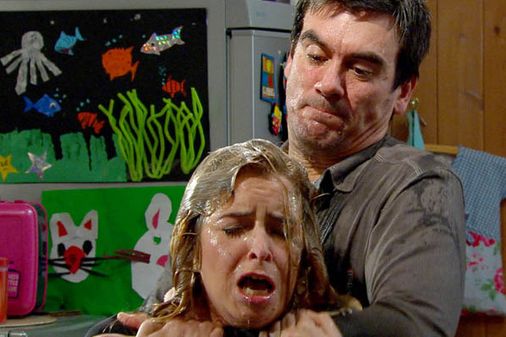 © ITV Pictures
Cain dunks Charity's head in water