SPOILER ALERT!
Laurel and Adam push Moira to force her houseguest to leave, but Moira doesn't think he's well enough. As the houseguest approaches Laurel, the police arrive and arrest the pair of them.

​Chas tells Betty she can't bear to go to Alan's funeral.

​While Victoria is upset to hear that the pub won't have its refurbishment finished until after the wake, so asks Declan to use Home Farm.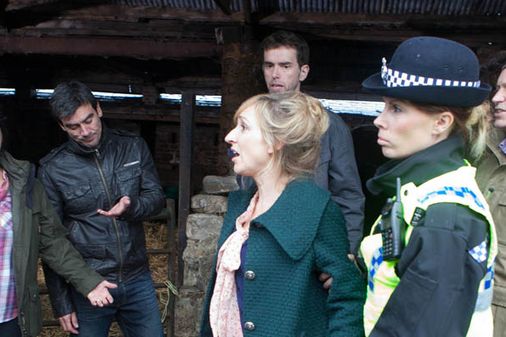 © ITV Pictures
Laurel is arrested