SPOILER ALERT!
Episode One
Debbie's past with Cameron continues to bother her. When she attends a call out, the man persistently flirts with her and annoys her, so when he touches her shoulder she lashes out, assaulting him. Panicked, she drives away but the police catch up and arrest her.​
Val is determined to find out who posted about her disease with the help of Finn. Val thinks it could be Ian and decides on revenge.

Belle decides to plea guilty to Zak's shock. How will they be able to persuade her to change her mind?

Elsewhere, Priya decides to return to work but worries that she may struggle.
Episode Two
Debbie is released on bail and Pete picks her up. When she explains what happened, Pete threatens him to drop the charges. Will his Knight in Shining Armour act start a romance?

Val reveals Jacob has been stealing stock from the shop. Jacob admits it, and Pollard realises Jacob is behind the Internet attack on Val.

Lisa finds out Belle wants to plead guilty. Zak blames himself, but can Lisa convince Belle to change her mind?
​
Priya skips lunch, but it's not that easy with Diane. Harriet tries to convince Edna to rethink her winnings on the scratch card.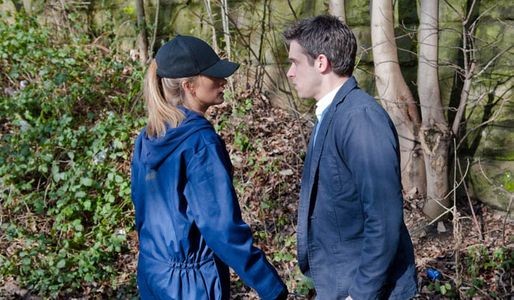 © ITV Pictures