SPOILER ALERT!
Wanting Charity out of her house, Moira drops all of Charity's belongings at the pub. Charity's annoyed Noah will still be staying with Moira and Cain. Ruthless Charity is on the hunt for cash and asks Ross if he wants to start up the chop shop but Ross refuses and she tells him she's taking Moses for the day….a plan forming. Charity soon heads to see Emma where Charity twists the knife using Moses to bargain over. Will Emma take the bait and give Charity what she wants?
There's heartache for Megan as she finds it hard to accept the news from the doctor. How much more can Megan take? Chrissie looks to the future and thanks Andy for his advice about her Dad's DNA test, and decides the future is more important than the past. Bernice encourages her to have some fun after everything she has been through. Could Andy be the man?

Also: In a bid to ignite Harriett's love life, Pearl tries to set her up with a client from the vets but she's not interested. Rakesh is determined to solve his money troubles and he agrees to him and Priya moving in with Rishi. Emma and James are excited to discuss buying one of Rakesh's flat conversions.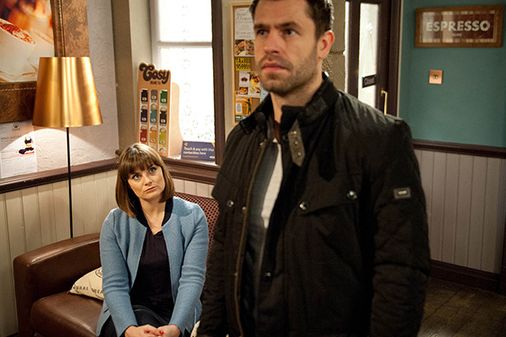 © ITV pictures
Emmerdale spoilers