got2b
#Insta Shine Hairspray
Category:
Hair
Price: £0 - £5
Description :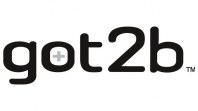 Category: Hair
Product type: Hairspray
Price: £4.07
Get #selfieready with Schwarzkopf got2b #Insta Shine HAIRSPRAY. Achieve shiny, picture-perfect styles and add an instant glossy boost to your hair. This multi-tasking hairspray blurs away imperfections and gives lasting hold with no residue, leaving you ready to shine in front of the camera – no insta filter needed!
Simply hold the can 30cm away from your finished style and spray in short bursts onto dry hair.
Tip: Get that perfect selfie by curling hair with tongs and spraying individual curl strands with a touch of #Insta Shine HAIRSPRAY. Then, run fingers through the hair to separate the curls and spray #Insta Shine over the entire head to finish.
Details: 300ml
Available at
Superdrug
THE EXPERTS' OPINION
The reviews are sorted according to their date of publication

This product gave my hair a brilliant hold with a nice sheen to it! It doesn't smell as strong and overperfumed as other hair sprays, and it definitely deserves the 5 star rating xx

#Instashine works really well as a hairspray, insofar as it gives excellent and flexible hold - and - it lives up to its claim of brushing out without leaving residual product behind. It also has a lovely fragrance. However, I have to say that although it did not mattify my hair and leave a powdery, dull finish - it did not deliver on its promise to add shine - somewhat disappointing really. However, as a standalone hairspray it's great - just not with leaving a glossy finish.

I have curly hair which doesn't really hold much shine. My hair looked fantastic after those. My husband used it as well and lived it. It brushed out really easily as well

I first used this product before a night out. My style of bouncy waves was held well throughout the evening and it gave a great shine to my hair. I'd use again!

I really liked how light the finish of this hairspray was, it was a major difference to usual hairsprays which are really heavy and leave your hair feeling crispy. The scent is really nice too and it definitely left a lovely shine on the hair! Not sure if this would be strong enough to keep up an iPod but it was perfect for me when I'd curled my hair.

Really loved this product - it really worked and added an instant shine to my hair whilst still keeping my hair in place. I think this is now my go to hairspray!

Firstly, this hairspray smells lovely. I have quite dry/thick hair and using this spray to finish leaves a notable shine making it look much heailter. It's easy to brush out and doesn't give your hair that crispy texture which some hairsprays do if you use several times. I will definitely continue using it and would recommend to anyone who's interested in purchasing it!

I don't usually use hairspray because I find that my hair doesn't really agree with it and when it's on, I can feel it, but with this, it really didn't feel like I had sprayed it on, it was light but also held the style so I'm pretty glad that I've had the opportunity to test this, all in all, this is a product that I will be purchasing again when it runs out! Thumbs up from me!!

Really nice product, it had good hold but without making it feel sticky or too weighed down with product. I probably wouldn't use it for a night out but for day time, everyday use its a great product. Brushed out very easily.

It his hairspray made my hair really nice and shiny, however I found that there wasn't a strong enough hold for my personal taste. The hairspray smells lovely though.
---
Comments
The reviews are sorted according to their date of publication

Honestly, I love this hairspray! The first time I used I couldn't believe how fine it was, with other hairsprays I've used they come out in a big stream and leave the hair looking all gross! But not this one, my hair stayed in place all day and I didn't have any flyaways  at all! It leaves a nice shine on the hair, it's super easy to brush out and didn't leave my hair feeling sticky or greasy looking. The hairspray also has a really nice fresh smell that lasts all day. Overall a really good hair product that I wil definitely get again

I used the product on freshly washed hair. My hair is naturally curly and it can lack shine. The hairspray smells really nice and gave a great shine to my hair. My husband used it as well,he thought it was fantastic too. Great hold and easy to brush out. I would definitely recommend!
YOUR OPINION ON THE PRODUCT
Subscribe to our newsletters
Subscribe to our newsletter and never miss our latest product tests and news