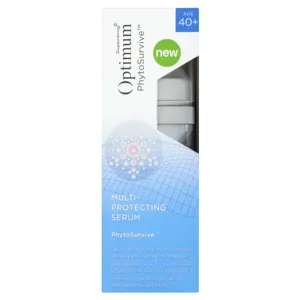 Optimum
PhytoSurvive Multi-Protecting Serum (40+)
Category:
Skincare
Price: £11 - £20
Description :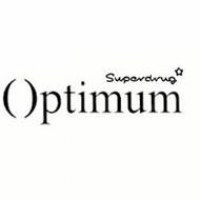 Category: Skincare
Product type: Serum
Price: £12.99
Optimum PhytoSurvive Multi-Protecting Serum helps to increases skin hydration, protection from drying out and prolongs skin hydration up to 5 days after application.
Benefits
This Anti-Stress 24-hour Hydrating Serum has a silky lightweight texture, which absorbs quickly on application to provide immediate and long lasting hydration as PhytoSnow-Algae and Vitamin E work to fortify skin's resilience and adaptability to everyday environmental stress factors. The luxurious refreshing formula is also infused with MoistBoost, a novel slow-release hydrating complex, which has been clinically proven to soften and improve skin's suppleness throughout the day providing a brighter and smoother complexion.
This product is recommended for those aged 40+.
Available at
Superdrug.com
THE EXPERTS' OPINION
The reviews are sorted according to their date of publication
---
Comments
The reviews are sorted according to their date of publication

Liked the product a lot, we as a family suffer with dry skin especially my daughter who is 5, she has regular dry skin break outs and on this particular occasion it has been on her shoulder. Normally this would take atleast 3-4 weeks to calm down, but I have to say using Optimum it has started to clear within a few days. The only downfall being it is quite a heavy product you only need a small amount but it does leave you feeling greasy unfortunately.

I really loved this serum. It was light and absorbed really easily into the skin with a lovely smooth finish.I did feel that my skin was improved and looked brighter and fresher.
YOUR OPINION ON THE PRODUCT
Subscribe to our newsletters
Subscribe to our newsletter and never miss our latest product tests and news