Grow Gorgeous
Scalp Detox
Category:
Hair
Price: £21 - £40
Description :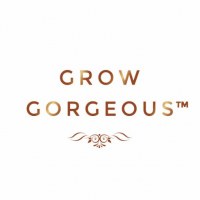 Category: Hair
Product type: Exfoliator
Price: £28
Grow Gorgeous believe that skincare shouldn't stop at the forehead and a healthy scalp is the secret to gorgeous hair growth. Detox your scalp from impurities that block the roots with pomegranate enzymes and natural castor oil beads to exfoliate the scalp and shift dry skin, creating the perfect environment for hair growth.
KEY INGREDIENTS:
• Natural Castor Oil beads and White Willow Bark Extract exfoliate the scalp to help remove any impurities and act as a natural anti-bacterial to promote hair growth and give a lustrous shine to hair.
• Our unique blend of minerals moisturises the scalp and helps absorb any excess sebum helping to extend time between washes.
• Pomegranate fruit enzymes gently remove the outer layer of dead skin cells to naturally exfoliate the scalp and remove product build-up.
• Bean Bio-ferment absorbs UV light and provides anti-oxidant protection to the hair and scalp.
For more information visit
Grow Gorgeous
.co.uk
---
Comments
The reviews are sorted according to their date of publication

I woul love to try this product! My hair is so damaged and cannot find anything that works


I would love to test and review this. It looks like an amazing product and it would do my hair wonders 😊😊

I would love to test the Grow Gorgeous exfoliating scalp treatment. The ingredients are natural and sound ideal for promoting a healthy scalp. I have fine thin hair.

I would love to try this out on my scalp please. Since gaming my 2 girls my scalp and hair are in awful condition. I've tried all sorts and never had any joy so would love the opportunity to try something new.

I would love to have gorgeous looking hair instead of having to tie it up all the time

I would love to have the opportunity to review this!

Please could you send me a sample I would love to try this

I'd love to trial this following the end of my chemo. A product which is kind and would care/clean my scalp would be fabulous. I'd love to join the trial if still available?

please could you send me a sample of this detox to try and review, thank you
YOUR OPINION ON THE PRODUCT
Subscribe to our newsletters
Subscribe to our newsletter and never miss our latest product tests and news