Soap & Glory
Sexy Mother Pucker Lip Gloss
Category:
Make-Up
Price: £6 - £10
Description :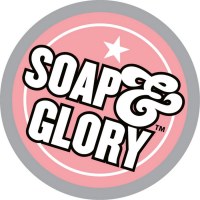 Category: Make Up
Product type: Lip gloss
Price: £9.00
*COLOURS MAY VARY*
Fasten your seatbelts! Soap & Glory's world-famous SEXY MOTHER PUCKER™ Lip Plumping Gloss just got sexier.
Amazing. Addictive. And definitely something to shout a-pout, it features the same ingenious lip-plumping technology as the original. With SUPERFILL™ Lip Plumping Spheres, which explode in volume when they meet the moisture on your lips. (They're like tiny, dehydrated sponges that expand when they get wet.) Plus LIPSWELL™ Natural Plant Oil Infusion – an incredible microcirculation-boosting extract that makes your lips feel instantly fuller.
Plus, with a new super-smooth formula, it glides on... so your lips feel soft and look ravishing. It's set to send you (and lips) a-buzzing!
Available at
Boots
THE EXPERTS' OPINION
The reviews are sorted according to their date of publication
---
Comments
The reviews are sorted according to their date of publication

YOUR OPINION ON THE PRODUCT
Subscribe to our newsletters
Subscribe to our newsletter and never miss our latest product tests and news