SPOILER ALERT!
​
Episode One
​
Tracy lets slip to Michelle that Steve was at the police station again. Michelle's immediately suspicious and demands to know what's going on. Steve finally comes clean but will Michelle be able to forgive him for keeping such a secret from her?

Roy calls to see Carla in hospital and tells her how sorry he is for all that's happened. Peter calls to Carla as Rob helps her into her flat but will she listen to his plea?

Filled with dread at the thought of Tim proposing, Sally tells him she no longer fancies a weekend away so Tim suggests a meal at the bistro instead. Over dinner, Tim announces that he's got something for Sally and he's going to nip home. Sally waits uncomfortably but will he propose?
​
Elsewhere, Audrey accompanies a nervous Gail on her prison visit and Maddie excitedly tells Sophie she's arranged for them to go and see Ben and they're leaving that afternoon.
Episode Two
As Rob tends to Carla, Michelle arrives with her bags and explains she's left Steve. Carla begs her to forgive Steve, Peter's already done enough damage. Michelle and Rob agree to run the factory for Carla whilst she recovers but when Peter turns up telling them he owns half of the business, how will they react?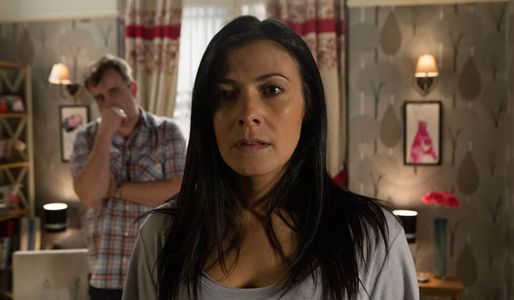 © ITV Pictures