​SPOILER ALERT!
Mercedes arrives back in the village and immediately sees Joe and Lindsey looking loved up. Lindsey worrieswhen Joe finds out about a home visit from the midwife and she goes to visit Kim. Kim is scared that the stress Lindsey's under will cause her to do something bad. Meanwhile, Esther asks for Celine and Tegan's help to get Kim moved to an open prison by getting a petition signed.
Celine turns up at the Roscoe's pretending to be on sabbatical as a midwife. She tells Lindsey that Kim said she needed help but she doesn't know any more than that. Joe is convinced by Celine's act but when Mercedes turns up and sees her cousin posing as a midwife plus Lindsey's huge bump, she wants answers. She's shocked when she catches a glimpse of sinister Lindsey and confides in Esther. Esther tells Mercedes about the earring that was dropped where she was attacked. They're both stunned when they look up at the poster of Lindsey outside the hospital and realise that she's wearing the same earrings – have they just discovered that Lindsey is the serial killer?
Freddie arrives to take Ellie on another date and Marnie gives him food for thought, but what does she have on him?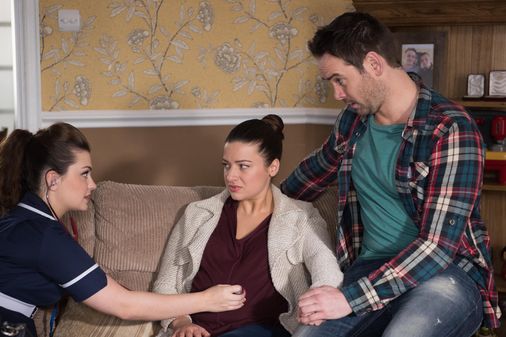 © Lime Pictures