​SPOILER ALERT!
Mercedes can tell that Scott isn't himself. Her and Myra decide to initiate him into the McQueen family with hilarious consequences. However, it's not enough for Scott and he breaks down in heart breaking sobs when he gets home.
Maxine realises that Adam hasn't told Darcy that they're getting married in four days and breaks the news to Darcy herself.
Grace is down after being humped and dumped by Esther. Meanwhile, Esther realises that Kim has been in the Osborne's
Darren wants the truth about Kyle's 'wife' and turns up at Nancy and Kyle's MS support meeting to confront them. Nancy later apologises to Kyle but when they start to reminisce, Kyle tries to kiss her.​​​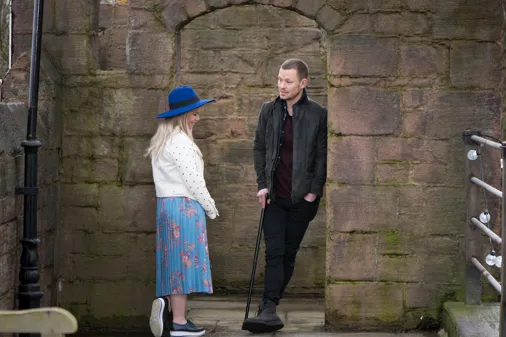 See album