SPOILER ALERT
The McQueens are reeling from the previous days' events - can Jim offer a glimmer of hope to one member of the family?

How will Phoebe react to what she saw between Vincent and George - will she forgive them?

The Roscoes are horrified to hear the story Robbie tells them about why he's run away back home.

He tells them that he had to leave his aunt and uncles after his uncle touched him.

His brothers are incensed and swear to take revenge.
The Roscoe boys get their chance to exact their revenge when their aunt and uncle arrive to find their runaway.​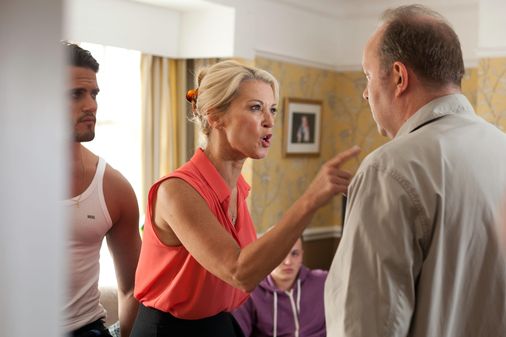 © Lime Pictures
Sandy is quick to defend her son