​SPOILER ALERT!
Hunter surprises Neeta in The Folly but Neeta has to take the morning after pill when they discover Hunter's condom has split. Hunter wants to run away to Ibiza with Neeta but Neeta has to support the Nightingale's as its Nathan's birthday.
Maxine discovers that Adam paid Marcus £30,000 to disappear but Adam makes it up to her by securing their dream house. Later, Tracey is released from prison but is stunned to see Darcy in such close quarters with her sons and the boys refuse to spend time with their mum.
Cindy is in the throes of a manic episode after lying about getting her medication but is encouraged to speak to a doctor with Dirk, Holly and Alfie's support.
Marnie witnesses her family celebrating Nathan's birthday without her and when James turns his back on her also, she is left comforted by Myra.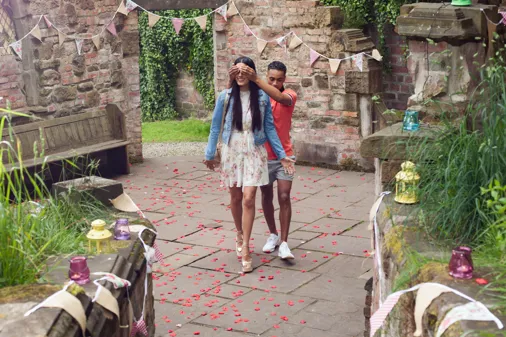 See album