SPOILER ALERT!
With yesterday's events weighing heavy on his mind, Trevor is more determined than ever to bid farewell to his violent lifestyle. Trevor tells Fraser about his plans to run a legitimate business, but Fraser won't listen and tells Trevor to get revenge on Ray. Meanwhile, Trevor becomes the owner of the florist but feels emasculated when Ray laughs at his new business venture and it takes all of Trevor's restraint not to punch Ray in the face.

Dirk attempts to take the rap for Browning's murder when Sam looks in his van to find blood, especially as she threatens to bring Cindy in for questioning. Sam doesn't believe him and Dirk tells the girls he's made things worse. Cindy decides she should hand herself in.

Danny gives John Paul a ray of light when he visits him before his plea hearing. He finds text books with homophobic graffiti on them and thinks he can get John Paul mitigating circumstances. But is it enough to change his plea?

Meanwhile, will Holly discover the truth about her mum?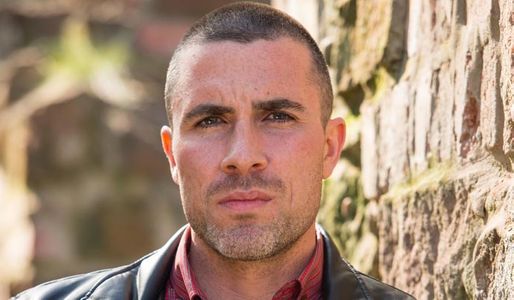 © Limepictures