SPOILER ALERT
Liberty returns to the village with Dodger with her - Dirk's suspicious but he assures him, he's back to sort things out.

Things get turned upside down when he finds out about Anna's confession - he pleads with her to change her statement but she refuses.

Ste goes ahead with the raid plan and gets Freddie involved too - things start to unravel when Trevor and his men turn up as well.

In the clash someone ends up stabbed; is it Freddie or Ste?

Meanwhile, Esther is horrified by what Darren finds when he sees Nancy.

Patrick is less than impressed when Maxine tries to fit in with the Blakes by making jokes about his OCD while they're hanging out with Sienna and Dodger.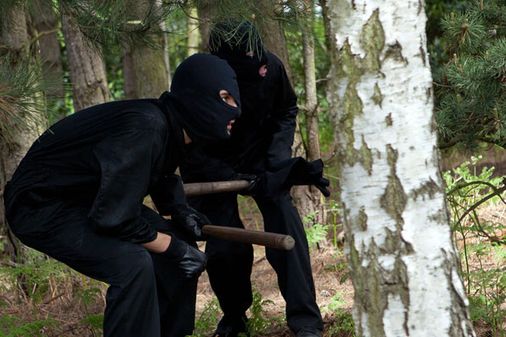 © Lime Pictures
Ste and Freddie prepare to attack the van