SPOILER ALERT!
It's the day before the wedding and the girls are enjoying themselves at Lindsay's hen do, but a shocking accusation leaves Lindsay utterly devastated, while Sam turns up to arrest a villager for Trent's murder. Will the wedding be put on hold?

Darren and Nancy grow closer, but can Nancy find it in her heart to forgive Darren and finally move forward?

Cindy knocks the wind out of both Dirk and Mercedes' sails.

​Meanwhile Holly is uncomfortable with Jason's sexual demands.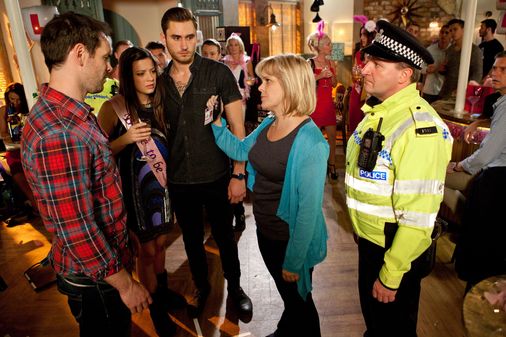 © Limepictures
Sam makes an arrest at Lindsey's hen do