SPOILER ALERT!
Danny's desperate to ensure Peri remains silent and thinks he's persuaded her not to tell Sam. He blocks her way to try to stop her getting to Sam, and as she turns she passes out and tumbles down the concrete stairs. Leela sees it and helps her sister, and the guilt eats away at Danny as Peri is in hospital.

Nancy's nervous about her first day in a new job, but will it be a success?

Leela gives Ste the push he needs to speak to John Paul, but will her efforts be in vain?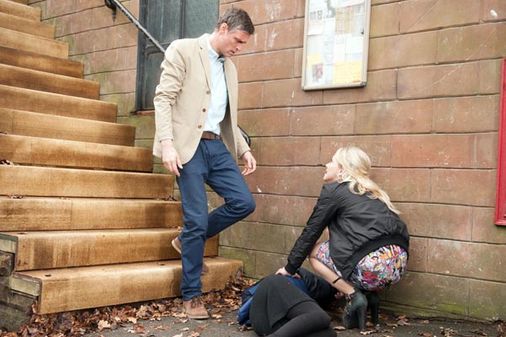 © Limepictures
Peri is hurt