SPOILER ALERT!
Tony goes through with the drug deal while Sam secretly looks on.

Meanwhile the village gather to congratulate Tony on winning the Pride in the Community award – will the truth about Tony be discovered?

Caught up in a living nightmare, Tony has to make the choice whether to leave Trevor for dead in order to save himself?

Will Ruby reveal the truth behind her erratic behaviour?

​On the rebound, Dodger rekindles old feelings with a previous flame, and Jason is left feeling inadequate compared to his brother.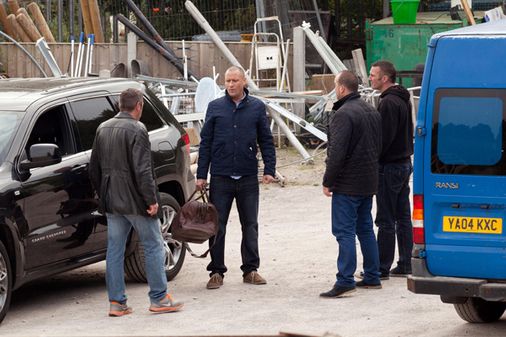 © Limepictures
The drug deal goes down