​SPOILER ALERT!
Yasmine is devastated when Prince chooses Lily over her and pours a box of Alfie's crickets down Lily's top. Lily is mortified when she rips off her jumper and her scar is exposed to everyone. Back at home, she locks herself in the bathroom and cuts herself for the first time.
Harry finds out that Ste is refusing to take his HIV medication in prison. He turns up to look after Leah and Lucas but Ryan and Tegan can smell alcohol on him. Tegan offers to babysit instead.
Misbah catches Kim and Farrah kissing and pleads with Kim to break up with her daughter. Scott gets himself a job working with his secret brother, Damon after stealing the beach bar idea from Maxine and Adam.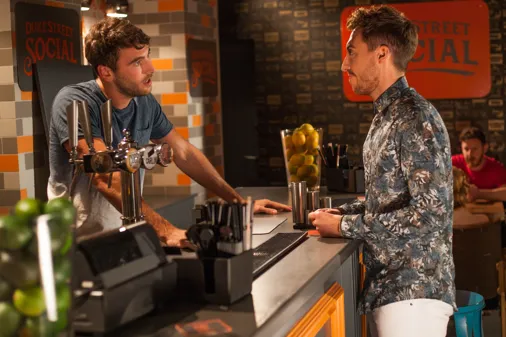 See album