Anne Hathaway "devastated" after X-rated flash at New York Les Miserables premiere
Anne Hathaway is said to be "devastated" after she accidentally flashed photographers as she got out of a car at the New York Les Misérables premiere.

The Oscar-nominated actress unwittingly followed in the footsteps of Lindsay Lohan, Britney Spears and Paris Hilton after showing much more than intended while not wearing any underwear.

The Les Mis star was wearing a black tight gown with a thigh-high split and it seems that as she struggled to exit the vehicle, usually demure Anne didn't realise quite how high the slash went.

The incident is already being dubbed "Full Hathaway gate" and the recently married actress is not only mortified, but she's also said to be worried about the impact it will have on her potential Oscar nomination.

Anne's portrayal of dying prostitute Fantine in the big screen adaptation of much-loved musical Les Misérables has already garnered glowing reviews.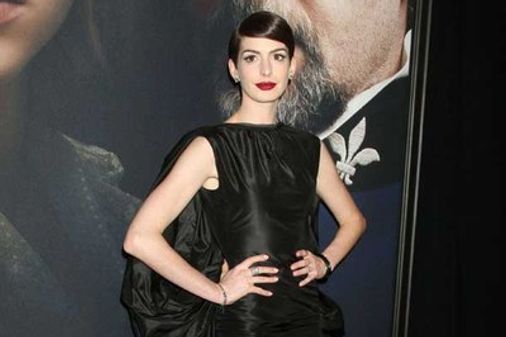 Anne Hathaway "devastated" after X-rated flash at New York Les Miserables premiere
But she fears the major wardrobe malfunction will result in her not picking up a prize at this year's Academy Awards ceremony.
The paparazzi photos of the unfortunate mishap have since made their way onto the internet and have been splashed across numerous websites and social networking sites.
The day after the incident, Anne, 30, was reported by NY Daily News as telling Vanity Fair writer Ingrid Sischy: "I was getting out of the car and my dress was so tight that I didn't realize it until I saw all the photographers' flashes.
"It was devastating. They saw everything. I might as well have lifted up my skirt for them."
The Dark Knight Rises star immediately tried to put it behind her and the next day opted for a pretty below-the-knee sequined dress.
Although Anne is understandably mortified, she should be consoled by the fact that most celebrities have endured an embarrassing wardrobe mishap.
In September, Emma Watson accidently flashed her breast at the premiere of her film The Perks Of Being A Wallflower and even Kate Middleton was once famously photographed revealing her underwear trying to get out of a vehicle...not to mention THOSE holiday snaps...