It looks like Brad Pitt and Angelina Jolie's wedding could be just around the corner.

Brad arrived in France - where the couple plan to marry - on Wednesday morning, reportedly to finalise arrangements with their wedding planner.

A source from Brignoles, near the Jolie-Pitt's French Chateau Miraval vineyard estate, told X17: "The rumour around town is that Brad and Angelina will finally have their wedding.

"Local shops have been contacted for some supplies and they finally finished construction on their property."

The couple have been renovating their sprawling £35m home and now the work is complete it seems their big day's been given the green light.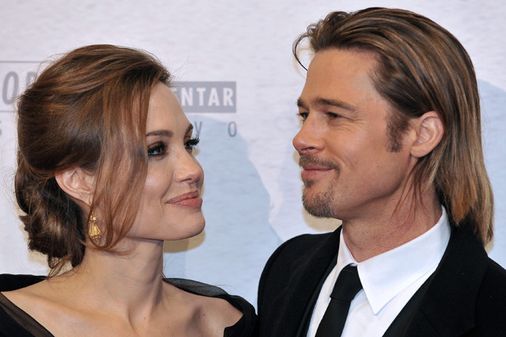 © Getty
Angelina Jolie and Brad Pitt
Not only that, but Brad, 49, and 38-year-old Ange always said they wouldn't marry until it was legal for everyone.

The Supreme Court has now overturned the Defense of Marriage Act, which means the couple should be happy to tie the knot.

Brad proposed to Angelina back in 2011 so we've been waiting a while for them to make it official.

Mum-of-six Angie has reportedly recently indicated that their wedding will be happening "sooner rather than later."

A source told Mail Online: "Angie is keen on a wedding and the kids are clamouring for a marriage and keep asking Brad and Angie when it's happening."

We wish they'd hurry up!