Angelina Jolie at a glance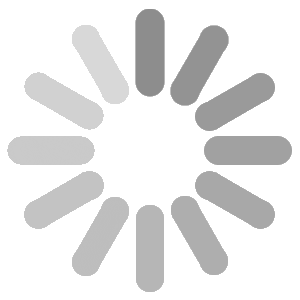 Angelina Jolie is the daughter of actors Jon Voight and Marceline Bertrand. She was born in 1975 in Los Angeles. It was in fact her mother, with whom she used to watch films as a child, who got her interested in pursuing an acting career.

However, it was alongside her father, that she made her on screen debut in the 1982 film "Looking to Get Out".
At 11 years old the youngster enrolled in the "lee Strasberg Theatre Institute" where she took acting lessons for two years. At 14 years old, Angelina rebelled and went through a "gothic" phase, during which time she became a funeral director.

Two years later, at the end of this phase, she returned to acting and even did some modelling, appearing in several music videos (she worked with Lenny Kravitz on the "Stand By My Woman" video).

She has also starred in several student films, directed by her older brother, James Haven.
However, it was in the mid 1990s that Angelina's career started to take off. She made her major debut in the films: Cyborg 2 (1993), Without Evidence, Foxfire (1996, in which she had a history with co-star Jenny Shimizu) and Hackers (1995).

It was during the filming of Hackers that the actress met her first husband, the English actor Jonny Lee Miller, whom she married in March 1996 (and later divorced in 1999).
In 1997 Angelina starred alongside David Duchovny (Agent Mulder from the X-Files) in the TV film "George Wallace", which earned her her first Golden Globe the following year for "Best Supporting Actress in a TV Movie".

In 1998, it was her role as model Gia Maria Carangi in the TV film "Gia" which earned her her second Golden Globe but for "Best Performance by an Actress in a mini-series or Motion Picture made for TV".
After a short break and having enrolled at the University of New York to study screenplay, she hit the big screen in 1999 with films "Pushing Tin" and "Girl Interrupted". It was on the set of the first film that she met her second husband, actor Billy Bob Thornton, whom she married in 2000. The second film earned her her first Oscar for "Best Supporting Actress in a Motion Picture" as well as a Golden Globe for "Best Supporting Actress".
However, it was in 2001 that her acting career took on a whole new dimension, when she starred as Lara Croft in the first part of the Tomb Raider Saga. Then in 2003, she got back in to the video game heroine's mini-shorts for "Tomb Raider: The Cradle of Life".
In March 2002, Angelina Jolie became a mum for the first time through the adoption of a 7 month old Cambodian boy: Maddox Chivan. She decided to adopt after having visited Cambodia for filming of Tomb Raider. She obtained sole custody of the little boy during her divorce from Billy Bob Thornton in 2003.
In 2004 Angelina turned her focus to animation and was the voiceover for Lola in "Shark Tales". She also slipped into the toga of Olympias, mother of Alexander the Great (played by Colin Farrell) in Oliver Stone's "Alexander". This role was apparently unconvincing and the star found herself nominated for "Worst Actress" at the Razzie Awards (America's worst film awards!)
In 2005, Angelina only made one film, "Mr and Mrs Smith". However this film was to have a big impact on her life, as it was here she met her current partner Brad Pitt, who was married to actress Jennifer Aniston at the time, but who he divorced in October 2005. The media frenzy surrounding Brad and Jen's break up earned Angelina the reputation of home wrecker.
In the same year Angelina adopted another child, a little girl called Zahara from Ethiopia. Brad Pitt adopted both Zahara and Maddox at the beginning of 2006,
only a few months before the birth of the couple's first biological child, Shiloh Nouvel, who was born in Namibia in May 2006.
In 2007, Angelina experienced her own real life drama, with the death of her mother Marcheline, who died of ovarian cancer which she had battled against for several years.

Despite her grief, the star continued with her career and for the first time went behind the camera to produce a documentary titled "A Place in Time", which captures the daily life in 27 different locations around the world during a single week.
In the same year, Angelina played Marianne Pearl in the film "A Mighty Heart" (of which Brad Pitt was one of the producers), adapted from the book written by Marianne Pearl, whose husband, a journalist, was murdered in the Middle East. "A Mighty Heart" earned Angelina a new Golden Globe nomination for "Best Actress in a Motion Picture-Drama".
The "Brangelina" family also continued to grow in 2007 with the adoption of Pax Thien, a Vietnamese boy born in 2003.
In 2008, the actress pulled out the big guns starring alongside James McAvoy and Morgan Freeman as a professional assassin in "Wanted". She also took part once again in the voiceover of the animated film "Kung Fu Panda" with Jack Black.

Incidentally, it was during the film's promotion at the Cannes Film Festival that the actress confirmed she was expecting twins, finally putting an end to all the rumours circulating at the time. Vivienne and Knox were born on 12th July 2008 in Nice, France.
A few months later, the star appeared in a new role as a frail woman in Clint Eastwood's "Changeling", in which she plays, a mother whose son is kidnapped and discovers the boy who is living in her house is an impostor. This moving performance earned Jolie a host of nominations, most notably for "Best Actress" at the Oscars in 2009 and "Best Actress in a Motion Picture-Drama" at the Golden Globes.
In 2010, after two years away from the camera, the actress appeared in Philip Noyce's film "Salt", in which she plays a CIA Agent, who goes on the run
after being accused of being a Russian Spy. The film received positive reviews around the world.
In the same year, Angelina also starred alongside Johnny Depp in "Tourist", in which she plays the character, Elise, whose partner is wanted for robbery. She meets Frank (Johhny Depp) on a train and he falls in love with her. The film is mainly a police pursuit, with a twist at the end. The film was not well received by critics with both actors' performances receiving negative reviews.
In 2011, she made her first award winning directional debut with the film "In the Land of Blood and Honey", a lovely story between a Serb Soldier and Bosnian Prisoner of War during the 1992-95 conflict.

The film was awarded "The Heart of Sarajevo" and the Sarajevo Film Festival and also earned her the Stanley Kramer Award at the PGA Film Awards, USA in January 2012.
"In the Land of Blood and Honey" shows the depth of Angelina's involvement with humanitarian organisations around the world, as aside from her extremely successful acting career and family, for many years she has been involved with many international humanitarian organisations assisting mainly refugees and children.

It was for this work that she was named "Goodwill Ambassador" by the United Nations High Commission for refugees in 2001 and has since been on several ground missions in Sierra Leone, Thailand, Beirut and Haiti.
The actress has also received several awards for her work including; "The Global Humanitarian Award" (2005), awarded by the United Nations Association of the United States of America, and the Freedom Award (2007), awarded by the International Rescue Committee (which helps victims of racial and ethnic persecution and victims of war).

In 2005, the King of Cambodia awarded her Cambodian citizenship as gratitude for all her work in his country.