Though Johnny Depp is usually the star of the show, he spent Wednesday night supporting his fiancée at the premiere of her new film 3 Days to Kill.

The couple arrived at the red carpet looking absolutely stunning. Amber dazzled in a long-sleeved dress with a deep neckline and high slit, and Johnny looked dapper in a navy three-piece suit and hat.

The two stayed close together on the red carpet, with Johnny even stealing a kiss from Amber before the pair headed into the screening!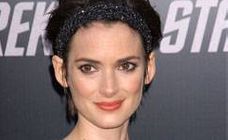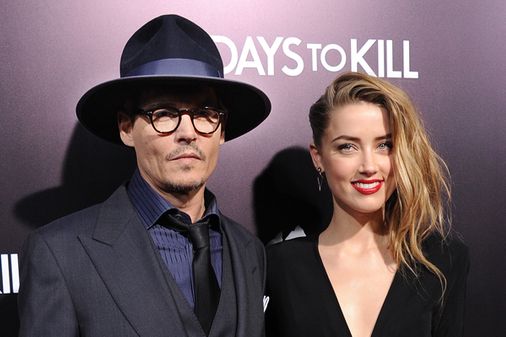 © Getty
Johnny Depp and Amber Heard
At the premiere, Kevin Costner, Amber's costar in 3 Days to Kill, told PEOPLE, "We can't get in the way of love. And that's what they found. How lucky for them!"

In the film, Amber Heard plays a sexy FBI agent with a penchant for skintight dresses. Amber opened up to E! Online, saying the tight wardrobe was a bit uncomfortable at times.

"We filmed in the winter in Paris," she said. "It was about 20 degrees on the best day and I was literally wearing dresses made out of the same material condoms are made out of. I'm not kidding, there's this incredible latex designer who does a line of latex [and polyurethane] dresses. They were as weather protective as a condom would be."

Despite the "condom" dresses, Amber says she had a lot of fun filming the action flick! "I would rather shoot the gun and save the girl or save the guy or be hated than be cute, sweet and adorable and loved," she told E! Online. "It's way more fun. It's always more fun to play a badass. I always fight for those characters."

Will you be checking out 3 Days to Kill? Tweet us @sofeminineUK!