Lucy Mecklenburgh has sparked rumours she's back on with Max George after she went on a night out with Tom Parker's girlfriend last night.

The TOWIE star and Kelsey Hardwick headed to Whisky Mist to celebrate Lucy's cover shoot for FHM magazine.

Lucy tweeted: "En route to @WhiskyMist with @MissKelseyH & @Scarlett_short_ x."
Kelsey has been dating The Wanted's Tom for more than three years - and the girls obviously formed a bond when Lucy was hooking up with Max.

But Lucy and Max's romance ended as quickly as it started - he was reported to have dumped the reality star after just a few weeks together.
Lucy, 22, first revealed she was texting 24-year-old Max on an episode of TOWIE, but he always kept his mouth shut about the romance.

Soon after Lucy had gushed about Max in the press and revealed she'd "never been happier", Max made it clear that he isn't ready to settle down.

A source told Star magazine: "Lucy's upset that Max has said he doesn't want anything serious, but she's also embarrassed as she openly said how lovely he was and how she trusted him."

Nonetheless, Lucy played down her time with Max and insisted it was pretty innocent.

She revealed to The Mirror: "There was snogging, but that's all I'm going to say. Max is good-looking! ... I never saw any pants."

Though on the surface it looks to be all over, Lucy has clearly kept in touch with Kelsey - and it's even been rumoured that the boys could have met them inside the club.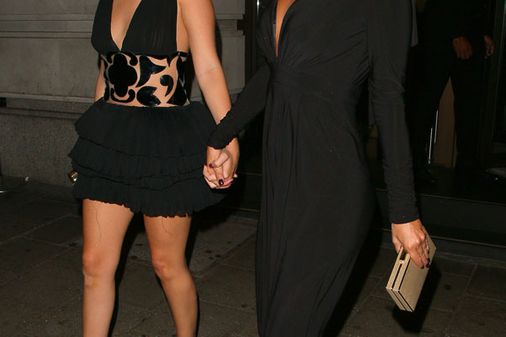 © Getty
Kelsey Hardwick and Lucy Mecklenburgh
But it seems Lucy was enjoying a girly night out minus any guys - although photos show Jay McGuiness made a brief appearance.

Kelsey tweeted this morning: "Amaze night out with @lucy_meck lots of fun and games.. Another one soon please!!"

After her failed relationship with Mario Falcone and her brief failed few weeks with Max, Lucy is feeling less confident when it comes to her love life.

A source said: "Lucy is starting to develop a complex after all her bad luck with men. She treads carefully, but somehow everytime ends up getting hurt.

"She is sick of being let down by men who don't think it's important to stay faithful."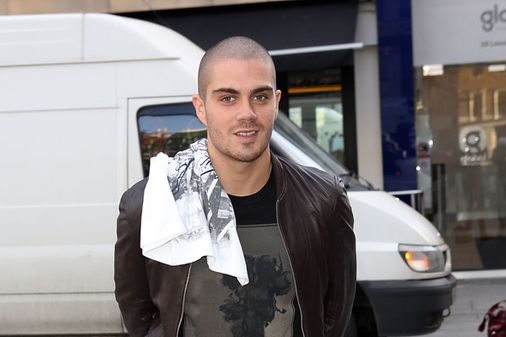 © Getty
Max George