James Arthur has been at the centre of a media storm that he created himself by making offensive homophobic comments.

He alienated fans to such an extent that many tried to return copies of his brand new album and over 9,000 people signed an online petition to stop him performing on the X Factor this weekend.

But TV bosses still allowed the 25-year-old to perform on Sunday night, and the previous X Factor winner wisely used the opportunity to offer up a grovelling and heartfelt apology to all those he had insulted.

The singer – who is best friends with openly gay Rylan Clark – told host Dermot O'Leary after his performance of his new single Recovery: "It's been an amazing year for me. There's been some amazing highs but also some lows.

"I've made some very silly mistakes. I want to thank the X Factor for giving me this opportunity.

"I want to say sorry for abusing my position as an X Factor winner because I owe everything to this thing."
​
Following his ITV performance, James' new single jumped a massive 200 places up the UK iTunes in under an hour, indicating that his appearance did put him back in favour with some of the general public.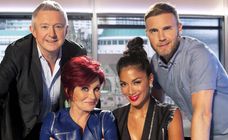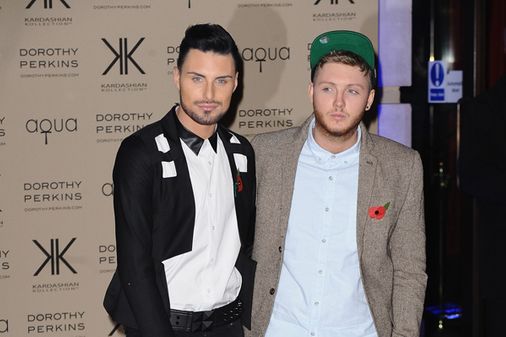 © Getty
Rylan Clark and James Arthur
But there was a mixed reaction on Twitter, with a large number of social media users clearly not buying the Middlesborough-born lad's apology.

One Twitter user wrote: "The X Factor should be ashamed of James Arthur after his recent escapades. They dropped Matt Cardle quick enough & he wasn't even a bigot!"

Another viewer tweeted: "You can't deny his incredible voice, but as a gay man, I can't condone James Arthur's homophobic attitude, even if it was 'just a rap battle'."

But other people are being much more lenient with the star, especially as he has since admitted to his family that fame has "broken" him.

Head of showbiz at The Sun and openly gay man Dan Wootton wrote on Twitter: "Good on @JamesArthur 23 for apologising just now. He could have easily ignored it. That took guts."

Another tweeted: "This performance definitely was his 'recovery' from the horrible hate campaign. You faced it like a gent. Proud!"

James' sister Sian, 27, told the Mirror: "Sometimes I wish he'd never won X Factor."

"Despite finally having what he's always wanted, he says he feels like a caged animal surrounded by yes-men and is really lonely."

"He turned down media training and I think he has really struggled with this new world.

"The sad fact is he still doubts himself and fears ending up back in that bedsit."

"I think he struggles to admit that he's not coping."

What do you think about James Arthur's apology? Do you buy it? Tweet us @sofeminineuk.