Harry Styles' failed romance with Taylor Swift will not appear in One Direction's upcoming movie, This Is Us.

The pop pair's two-month relationship ended in January and it seems Harry, 19, wants to leave it well and truly in the past.

Though footage of the pair was said to be available for use in the film, producer Morgan Spurlock decided it was best left on the cutting room floor.

Morgan - the man behind popular docudrama Supersize Me - has confirmed Taylor won't make an appearance in the movie, though he's insisting it's because of the timings of the romance.

He said: "By the time we started filming in January, they had already split up."

But this doesn't really add up, as footage of the band last year is being used.

© Getty
Taylor Swift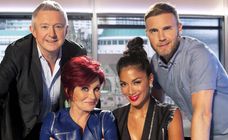 Sources have claimed Taylor's been dropped from This Is Us because she's the last thing Directioners want to see.

A close source told The Mirror: "There was no way Taylor would appear. Fans don't want to see it.

"He is done with talking about her and the management do not want to annoy Taylor any more. This was a no-brainer."

This Is Us promises to be a warts 'n' all look at the life of the 1D boys, who have promised the movie is completely unscripted.

We'll be able to see them not only at work on tour, but also during their down time, when they're around family and friends.
They'll even return to the jobs they had before they entered The X Factor in 2010.

Louis Tomlinson, 21, said: "Nothing at all was scripted. You know if we are asked the question, we just answer naturally.

"Because I think that's the most important part, that we show people who we are. And you know, to do that we can't have anything scripted. So it's all a reality."

And Zayn Malik, 20, added to Total Film: "That's the cool thing about working with someone like Morgan. Because he is so hands-on and involved, you do kind of feel like you have full control of everything that is going on."

This is Us hits UK cinemas on 29th August.

© One Direction
One Direction: This Is Us