Harry Styles has taken the opportunity, while in New York, to meet up with Take That legend Gary Barlow.

After an accidental leaking of a demo cut by Harry last month, Directioners were beside themselves with worry that their favourite boy band was headed for collapse.

It turned out to be an innocent test song for the band, and it seems the meeting with Gazza was innocent too.

Despite fears that the 19-year-old may be hoping to leave the band it appears he was just getting advice on songwriting for the band.

Rest easy fans - Harry's not going anywhere just yet.

The boys have expressed their interest in writing their own songs and being a bigger part of the creative process for the band.
A source told The Sun: "Gary has been over in New York working on music for a Broadway musical version of Finding Neverland.

"He heard Harry was in town and arranged to meet up."

Having been a boy band sensation himself and a judge on the X-Factor, Gary was keen to share his wisdom with the youngster.

The source said: "They had a great afternoon talking about Gary's life in Take That as a young bloke and then more recently.

"Harry is an attentive guy and really listens. He likes keeping older company and soaks up as much advice as he can get."

Exciting news for the future of 1D albums: "Gary talked him through his songwriting techniques and offered to write with him whenever they get the chance."

Just as long as it's a group hit, we're all for it – we're not ready for Harry to go rogue like Robbie!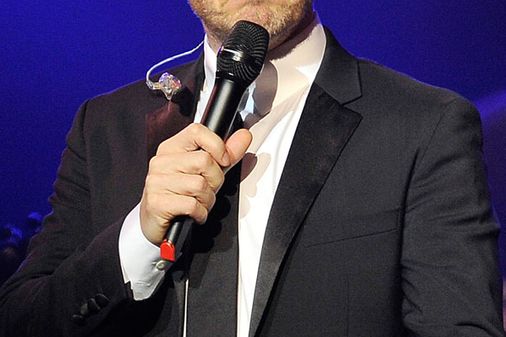 © Getty
Gary Barlow
Do you think Harry should pen a tune with Gary Barlow? Tweet us @sofeminineuk.