Harry Styles and the other One Direction boys have just started the Aussie leg of their world tour.

The chart-topping boyband haven't wasted any time in finding fun things to occupy them while they're not onstage performing for thousands of adoring fans.

That includes two beautiful blonde Australian sisters, Taryn and Daina Coxall, who reportedly caught Harry's eye during their gig in Melbourne.

Harry reportedly got the pair brought backstage after their concert and together with 1D guitarist Dan Richards, the foursome went out clubbing until 5am.

Although the Aussie sisters were clearly taken with the charming 19-year-old, they probably didn't bank on the hysterical reaction they would receive from Harry's fans.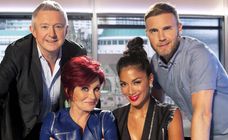 One furious Directioner tweeted: "Harry out tonight with a girl named Daina Coxall. I think I just puked."

Addressing the barrage of hateful remarks, Daina tweeted: "I'm just a fan like everyone else who got to hang out with Harry! I wish that everyone else gets the chance too, I really do."

After being warned to "back off" by a number of Directioners, the blonde teen said: "I got to meet my idol, nothing more, nothing less, I'd appreciate you not speaking to me like that thankyou


"

A source told The Sun that Harry – who most recently was linked to model of the moment Cara Delevingne - was just "being his usual flirty self."
Do you think One Direction fans should stop threatening other girls? Tweet us @SofeminineUK!

© Getty
Harry Styles