Is Mischa Barton secretly dating Kate Middleton's brother?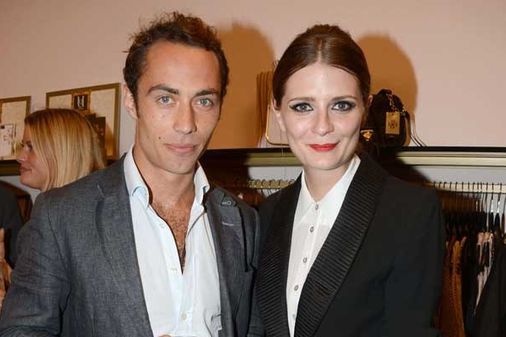 Is Mischa Barton secretly dating Kate Middleton's brother?
E! News has revealed that James Middleton's business Cake Kit Company supplied the cupcakes which were given to guests for the 200-strong bash.
The 25-year-old owns four businesses, but his cake company is his most successful venture so far, having won the prestigious Smarta 100 and Haines Watts Young Entrepeneur awards.
Previously James told Hello! magazine: "I've won awards for my own efforts because I am young and good in my own right.
"It's not just because of my family that I've been getting attention. I want to be known for my own contribution, not for being a 'relative of' - that's boring."
Similarly Mischa is keen to expand her business empire, and the 26-year-old was on hand to personally greet guests who attended the opening of her first flagship store.
The shop is dedicated to her clothing range, bag collection and make-up range, and the actress/model/designer revealed to Grazia that this is hopefully just the start of her retail endeavour.
She explained: "Acting is always my first love but I enjoy working hard. We plan to expand and we're looking at Asia and the Middle East, so we'll see how that goes.
"The most important thing for me in opening in London was getting the look and feel of it down. Hopefully we can duplicate this in other territories."