Justin Bieber has performed a secret, tiny concert in Australia for an injured fan.

The teen, Kate O-Neill, was involved in a horrific traffic accident last month which shattered her spine and left her unable to see him perform, although she had saved thousands of dollars to follow his Believe tour around the country.

But never underestimate the power of social media, as Kate's friends launched a Twitter campaign to encourage the Canadian singer to pay the 19-year-old a visit.

Kate's account – called @BieberMelbourne – gained more than 29,000 followers before she received a tweet from the official Justin Bieber account to her utter delight.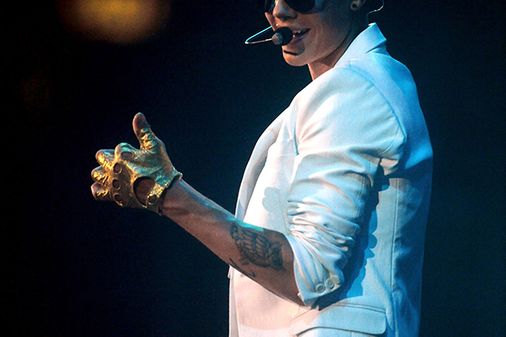 © Getty
Justin Bieber
She wrote: "Not even the amount of pain I am in right now can ruin this for me. If I meet Justin I will hug him so tight IDGAF [I don't give a f**k] about my broken spine and broken ribs.

"I thought this was going to be the worst week of my life but Justin has made it the best! I can't believe this I'm so happy!"
​
It's enough to make you well up isn't it?!

The Baby singer performed for Ms O-Neill and 50 other fans at a tiny venue, singing to Kate then asking her to kiss him on the cheek.

He said: "It was so special to be able to give something back, especially to an amazing fan like Kate." Kate responded in perfect fangirl fashion.
Quite.

The two have since been tweeting each other, as it seems as though Justin enjoyed the concert as much as Kate did.

He instagrammed a picture of the two of them with the caption: "Me and my girl Kate


she's so strong", then wrote: "That was fun and all for you Kate. Love u @BieberMelbourne. Stay strong."

The All That Matters singer also replied to Kate when she wrote: "goodnight @justinbieber thank you for the best night of my entire life I love you more than you could ever imagine".

​The teen superstar said: "@BieberMelbourne get some rest. Gnite."

Aw Biebs, you've got us in tears now! Could you be any cuter? Well, yes, perhaps if you stopped attending brothels and getting in trouble with the police.

But still, cute.

What do you think? Tweet us @Sofeminineuk