The rapper was spotted Saturday, 2nd November, sporting a green bomber jacket decorated with a confederate flag - a major symbol of racism for some now and most definitely a symbol of racism in American history, but not even that fazed the superstar.
After being criticised for selling Confederate merchandise for his Yeezus concert tour, Kanye still continues to model the trend.
In an interview with Los Angeles radio station 97.1 AMP, Kanye explains his reasons for making the Confederate flag a fashion statement in his new line.
He said: "You know, the Confederate flag represented slavery in a way – that's my abstract take on what I know about it...So I made the song 'New Slaves.' So I took the Confederate flag and made it my flag. It's my flag. Now what are you going to do?"
His use of degrading symbolism has caused major controversy, but the star isn't backing down. He claims that his new merchandise represents his efforts to take back the flag from racist groups such as the Ku Klux Klan (KKK).
The new merchandise are a part of a new pop-up store located beside Kimmy's Dash store in central LA.
He continued: "I just think people look cool in it. They look nice. And it's colourless also. It's super hood and super white boy approved at the same time. That's really what my style has always been."
Being anything but modest, Kanye went on to explain his ideas behind being a creative genius and why he hopes to be the likes of Steve Jobs and Michael Jourdan.

"Certain people who are not giving me a shot or not backing me or not doing this... I can meet with all the billionaires in the world and people kind of just look at me like it's not me, like I haven't created what I created."
He added: "I had to apologise to all the guys in the world for my engagement, because I turned up so much on it, but when you go on Jimmy Kimmel and say, 'Hey, I'm a creative genius', I don't think people really understood what I was talking about.
"So let me make it so y'all can understand what I'm talking about when I say creative genius, because that's my title."
Sounds like the humble Kanye we all know!
Donning the flag is not illegal in the States, but it won't fly with most so we wonder how long Kanye is going to get away with trend-setting arguably America's most degrading symbol.
What do you think? Do you agree with Kanye's reasoning for donning the former Southern States flag? Tweet us @sofeminineUK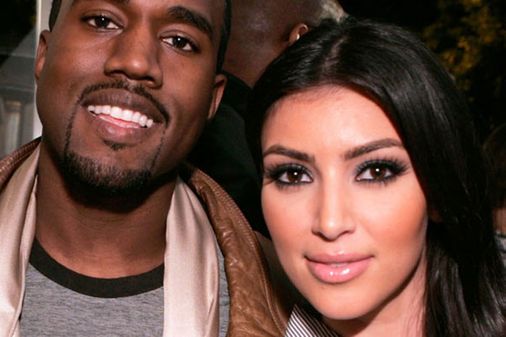 © Getty Images
Kanye West and Kim Kardashian