Kim Kardashian has blasted a critic on Twitter who suggested she wasn't spending enough time with her five-month-old daughter.

Star magazine reported that the reality TV star furiously took to Twitter to defend herself and her fiancé Kanye West's parenting skills, after the Twitter user questioned the amount of time they are spending with their little one.
The 33-year-old reality TV star wrote:​ "@jlmcbryde u sound so ignorant. Bc I don't tweet or Instagram my every move w my daughter means I am not with her 247? We share what we want."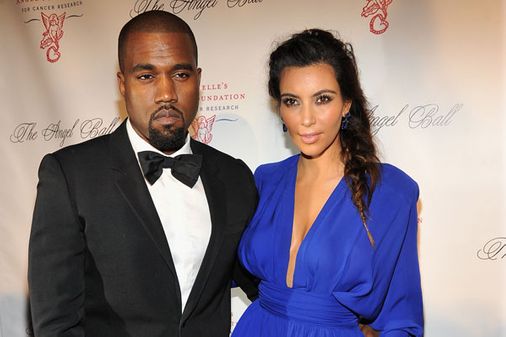 © Getty
Kim Kardashian
"Or is it bc I go support my fiancé at every show & I post pix? When the baby goes down 4 bed or a nap, parents are allowed to work & support each other, maybe even have fun too."

The accuser, whose protected Twitter account has the bio: "Annoyingly living the perfect life. Proud mummy, kids come first!" (Urgh) must have offended the entire Kardashian clan, and Kendall Jenner also tweeted in defence of her sister, writing: "@KimKardashian Preach baby!! Love you Kim don't listen to that girl she's just a hater!!"

Apparently Kanye West and Kim Kardashian do want to protect North West from paparazzi, and despite a couple of shared snaps on Kim's Instagram account, they have largely kept their daughter out of the limelight.

A source revealed to HollywoodLife: "He doesn't want paparazzi taking pictures of his baby and making money off her back."

Kim certainly seems to be loving motherhood, as she recently Instagrammed a snap of North after they had spent a girls day together, and the two were seen together earlier this week.

Do you think Kim responded in the right way? Tweet us @Sofeminineuk