Liam Payne has added a new tattoo to his collection of inkings.

This time he's gone for lyrics from a new One Direction track that is yet to be released.

Not only that, but he's also had a large feather inked alongside the words, all sitting on his right forearm.

The 20-year-old singer explained the new tatt on ABC's Nightline.

The words "figured it out" appear beneath a feather, which he chose in honour of his nan.

He said that for once he's got an inking that his mum quite likes as it has some sentimental meaning behind it.

He revealed: "My mum hates tattoos but she likes this one, because this one is specifically to do with my nan.

"That was actually the one that turned her around to tattoos and she was OK with it."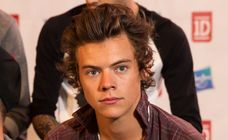 He first explained the words inscribed: "It's not so much what it says, that's actually some of the new words from one of our new songs that's not out yet.

"That is a big exclusive, that's actually one from the start of one of the songs, so that'll come to play later on."

He went on: "The feather was a thing, when I was a kid we used to find feathers around the house and whenever we found them my mum used to say it was my nan leaving them around for us to find, so that was quite sweet."

Aw, now that is pretty cute.

No wonder his new girlfriend Sophia Smith looked so smitten on their evening out last night.

The pair were spotted at Funky Buddha enjoying some birthday celebrations for Liam, who turned 20 yesterday.

They were photographed hand-in-hand out on the town and at one point Liam got pretty up close and personal with his old school friend.

The happy couple barely noticed the cameras as they made the most of their time together.
Wonder what Sophia thinks of Liam's new tattoo.​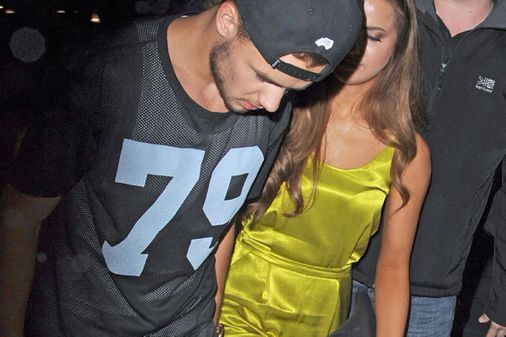 © Getty
Liam Payne and Sophia Smith