Louise Thompson, Lucy Watson...in fact most of the female Made In Chelsea stars hate Spencer Matthews.

But just when you thought that the 25-year-old MIC star couldn't get any more despised, he goes and posts on Twitter a bar receipt from Morton's private member's club in Mayfair, London, totalling close to half a million pounds.

Spencer jokingly captioned the picture of the wildly extravagant bill: "Sh*********t."

Is the Eton-educated broker trying to pretend he's Jay Z or Kanye West with that kind of reckless rap star behaviour?

It's not known whether it was the actual amount he owed or simply a mistake on the bill, or if it even belonged to Spenny in the first place.

However by tweeting it to his 620,000 followers the former Bachelor star has caused an expected social media storm.
Users replied to the image calling Spencer "a complete and utter d*uchebag" and a "self centered pr*ck."

Many pointed out that it's disgusting to waste so much money in light of the recent humanitarian crisis in the Philippines, after a typhoon displaced millions and killed thousands.

One MIC fan wrote: "I'm sure the Philippines are desperate for money like that instead of wasting it on a night."

Another user added: "Of @SpencerGeorgeM can spend nearly £500,000 on a night out I wonder how much he gave to children in need or any other charities?"

The star who recently split from US TV star Stephanie Pratt, has yet to address the outrage, but no doubt he will most likely find the whole thing hilarious.

Between this and Louise Thompson's recent black eye sustained on a night out, we're starting to think that the Made In Chelsea crew need to tone down their partying!

What do you think of Spencer's controversial tweet? Let us know @SofeminineUK!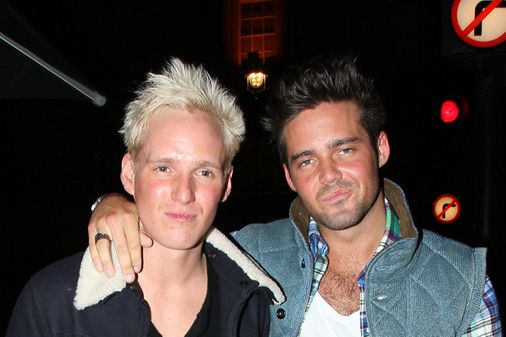 © Getty
Spencer Matthews and Jamie Laing