Naomi Campbell is usually hard as nails, which is why it's so surprising that the supermodel revealed her sensitive side on The Jonathan Ross Show.

The 43-year-old British beauty opened up about her headline-grabbing behaviour, and even shed tears talking about the anger management classes which she credits with saving her life.

She told host Jonathan: "I made anger management serious.

"Anger is an emotion. There were things I had to deal with. You have to deal with it."

As she wiped away tears she added: "I'm crying, you made me cry."

Jonathan responded with: "Of f**k off, no I didn't!"
In recent years Naomi has clearly calmed down and has even carved out a successful TV career hosting The Face, an American reality show and modelling competition.

She also seems remorseful about her past mistakes, which include being arrested various times for allegedly assaulting her staff and associates.

Twice Naomi pled guilty to assault by throwing a phone at both her housekeeper Ana Scolavino and her personal assistant Georgina Galanis.

Then in 2008 the troubled supermodel spat at police officers at Heathrow Airport following an argument about her lost luggage.

After being charged with assault, Naomi was sentenced to 200 hours of community service and required to pay a hefty fine, as well as being banned for life from British Airways. Harsh.

The model has also had a pretty colourful love life over the years and she opened up to Jonathan about why she hasn't settled down yet.

She admitted: "I kind of did settle down, just not with the right person. This is my life, I am happy."

Talking about her five-year addiction to cocaine, Naomi candidly admitted: "I don't want to go back. No matter what it is that you're addicted to - you can be addicted to work - all it is is an escapism.

"It's escaping something, no matter what. For me, I came to my realisation at 29 that I didn't like myself the way I was, and that was it.

"Every day is a new day - I'm no perfect human being. I'm just living and I'm just breathing."

The Jonathan Ross interview with Naomi Campbell will air tonight at 10pm on ITV. Will you be tuning in to see it? Tweet us @SofeminineUK!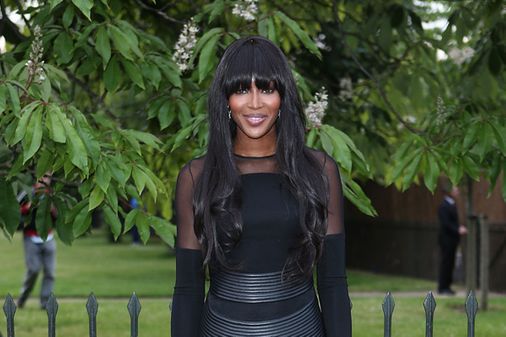 © Getty
Naomi Campbell