Katherine Kelly is the latest woman tipped to land the coveted role of Doctor Who.

The show's fans are desperate to find out the name of the star to replace Matt Smith, who's due to appear in his last episode as the Time Lord at Christmas.

After he announced his departure in early June names of his potential replacements have been flooding in.

As well as a list of male British actors including Rory Kinnear, David Harewood, Ben Whishaw, Benedict Cumberbatch, Ben Daniels and Julian Rhind-Tutt, there have been a number of females suggested for the part.

As well as 33-year-old Mr Selfridge actress Katherine, these have included Miranda Hart and Helen Mirren.

Many people are far from confident that BBC bosses would take the risk of hiring a woman for the role.

Katherine told The Radio Times: "Will they ever let us have a female Doctor Who?

"I don't know. I think they should."
When she was pressed for a firmer answer, she continued: "Well, you're saying it, not me. You've got the power.

"You could just do a front cover with me as Doctor Who - and then it would have to happen, wouldn't it?"

Helen Mirren denied any possibility of taking on the part but did champion the idea of giving it to a fellow female.

The Oscar-winning Queen star declared to The Sun: "I'm so sick of that man with his girl sidekick.

"I could name at least 10 wonderful British actresses who would absolutely kill in that role."

Former Doctor Who boss Russell T. Davies said: "While I think kids will not have a problem with a female Doctor, I think fathers will have a problem with it.

"They will then imagine they will have to describe sex changes to their children."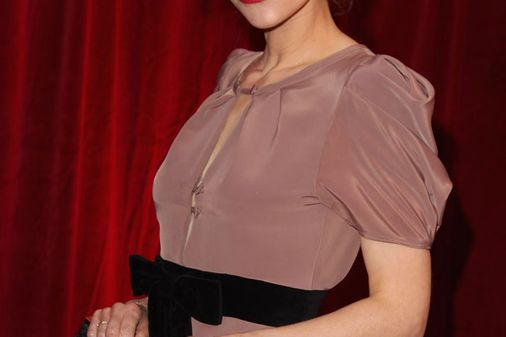 © Getty
Katherine Kelly