US cinemas are preparing themselves for the inevitable stress to come from the screening of the One Direction documentary This Is Us.

The film is set for general release at the end of August, but some lucky fans will get the chance to see advanced viewings in certain locations.

The first picture house to offer the treat was at The Grove shopping mall in LA on Saturday.

In true Directioner style, fans turned out in their hundreds.

But the crowds were so huge - and eager - that police had to be called to control the stampede.

After a classic Twitter rumour suggesting the boys were set to come to the showing, fans were manic.

A source told The Sun: "Tickets were leaked online and people were printing counterfeits. Each ticket has a code which is scanned at the door so the film company could tell which ones were fake.

"Someone tweeted that the boys were there - which they were not - which caused everyone to rush in. The police had to control things."

With more advanced screenings due to happen ahead of the film's release, better preparations need to be in place for next time.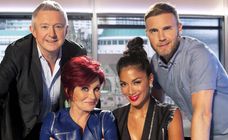 The insider added: "This has never happened at any of their screenings before. Cinema bosses have said they will need to draft in extra security for This Is Us screenings.

"They are talking about paramedics too, because we had girls hyperventilating."

Hype around the upcoming flick is huge and the boys have assured fans it's totally unscripted and offers a real insight into their life on tour.

Hence the excitement.

Louis Tomlinson told Total Film: "Nothing at all was scripted. You know if we are asked the question, we just answer naturally.

"Because I think that's the most important part, that we show people who we are. And you know, to do that we can't have anything scripted. So it's all a reality."

Harry Styles has also revealed he's happy the band can show fans what they're really like.
He told The Mirror: ​"On Twitter you only have 140 characters; you can't get personality across in 10 minute interviews.

"It's going to be a lot more of how we interact and how we're chilled out in the dressing room and it will be nice to see us as we are."

We won't lie - we can't wait to see this film.

Will you be watching it? Tweet us @sofeminineUK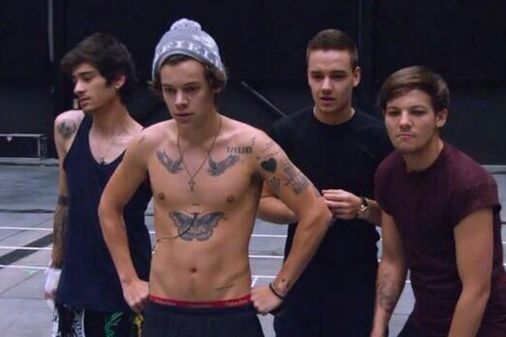 © This Is Us
This is Us