Those hardworking One Direction boys want nothing more than to make their legions of fans happy.

Which is why they've decided to treat their fans twice in one week by not only announcing their brand new single Story Of My Life, but also revealing the pretty cool artwork for their upcoming album Midnight Memories.

This will be the Live While We're Young hitmakers' third album, and it's set to hit (and quickly fly off) the shelves on November 25th 2013.
The cover art has a simple, homemade collage feel, featuring a picture of Louis Tomlinson, Zayn Malik, Liam Payne, Harry Styles and Niall Horan looking hot as ever as they walk towards the camera.

The album title Midnight Memories looks hand painted on in large block letters at the bottom and in the upper right hand corner the band name is written on a rectangle of red paper.

The cover art for Story Of My Life - the second single off their new album – also has a similar feel, with the heartthrobs wearing exactly the same clothes but casually sitting in the street.

The song hasn't been released yet, but the single cover reveals a few of the lyrics, including: "The story of my life I take her home/I drive all night to keep her warm... Is frozen (the story of, story of) The story of my life I give her hope, I spend her love until she's broke inside."
Following the announcement of the single, the lads shared the story of their lives by treating their fans on Twitter to a few embarrassing – but incredibly cute – childhood pics.

The first single off their upcoming album Best Song Ever shot straight to number one over the summer, so there's high expectations for the band's follow up.

Speaking about Midnight Memories recently, Harry admitted that the group were nervous about releasing the new record, despite it being their third.
"This is the bit where everyone kind of experiences the same feeling. There's a lot of stuff where, in terms of people we work with like the record label who are always doing different jobs - it's now like we've all worked towards this...It's about to come out so everyone's a bit nervous," Harry told Australian radio hosts Fifi and Jules.

We can't wait to get our hands on the new album and hear their latest single! What about you? Tweet us @SofeminineUK!
​
Check out the uber-cute Story Of My Life One Direction baby pics below: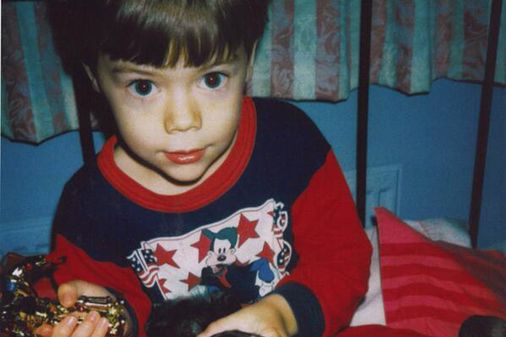 © Twitter
Harry Styles