Renee Zellweger set tongues wagging after stepping out at a screening of the movie Long Shot: The Kevin Laue Story in Burback, California at the weekend.

The former A-list actress, famous for her full cheeks and girl-next-door good looks, seems to have turned the clock back ten years with her new makeover.

The 44-year-old - who has shied away from the public eye in recent years - looked pretty unrecognisable from the unlucky-in-love character she played in Bridget Jones' Diary and Bridget Jones: The Edge of Reason.

Texan-born Renee has slimmed down to a tiny size 6 and any evidence of wrinkles and crows' feet have been completely eradicated.

Instead of her former apple-cheeked look, the Chicago star now sports razor-sharp cheekbones like the majority of Hollywood starlets.

Many are alleging that Renee's new wide-eyed look and frozen face are the result of Botox.

A plastic surgeon – who hasn't treated Renee personally – told RadarOnline: "It appears that she may have undergone injections of Botox, preventing her brows and forehead from creating her trademark look," said Anthony Youn, M.D. of YOUN Plastic Surgery.

"Her brows look more relaxed, allowing her eyes to open up more."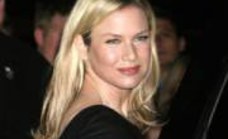 Renee's new youthful look hasn't gone unnoticed by members of the public, who have taken to Twitter to comment on the actress' changing face.

One user tweeted: "Why can't everyone just be chill and let Renee Zellweger have a new face."

"This is the biggest mistake of her life. She took all that was cute and different about her and destroyed it. Her career is over," another person wrote.

Clearly disappointed, one woman urged the actress to stop with the Botox, writing: "She had such a beautiful and unique look for Hollywood. Why try and look like every other plastic? Stay natural!"

Renee's last film came out in 2010, and since then she's written and produced TV series Cinnamon Girl which is currently in production.

The actress chose to step away from acting to create her own show after becoming disillusioned with Hollywood and the fame game.

After the humiliation of a 128-day marriage to country star Kenny Chesney in 2005, Renee remarked: "I made the biggest mistake of my personal life. I felt a failure. I was looking for something else.

"I just needed to put acting aside. I needed to sit still and not to worry about the dresses and the hair and the travel and the interviews. I was going through huge life changes at the time. I wanted to stop and be a girl for a while."

Now Renee has found love with rocker Doyle Bramhall and according to RadarOnline, the pair are considering adopting a child.

Sadly there are no plans to return to the big screen any time soon, especially for the third instalment of the Bridget Jones series Mad About The Boy – reportedly due to a rumoured falling out with author Helen Fielding.

What do you think about Renee's supposed 'new look'? Tweet us @SofeminineUK.

© Getty
Renee Zellweger