Alex Reid has confessed to injecting medication meant for Katie Price's son Harvey during his marriage to the glamour girl.

The cage fighter's shock revelation comes ahead of the release of 35-year-old Katie's tell-all autobiography.

The incident is thought to have been the major reason behind Katie and Alex's marriage split in 2011.

Alex, 38, has admitted he injected drugs that treat 11-year-old Harvey's Prader-Willi syndrome.

Prader-Willi causes poor muscle tone and cognitive disorders and treatments for the illness are popular with body builders and fighters as they allow the muscles to get bigger and recover more quickly.

But Alex insists the incident was accidental - he was on a prescribed growth hormone himself at the time to help him recover after a fight.
He told Heat magazine: "It was an error on my part that I didn't check the labels properly.

"I never expected Kate to place Harvey's meds next to mine. On the face of it, they both looked identical."

A close friend added to the magazine: "He says Kate had kept both sets of phials in the same fridge.

"Alex swears it was a mistake that only happened 'a couple of times'.

"He's adamant it wasn't deliberate. Alex insists Harvey was never put at risk as he had 'lots of supplies'.

"He didn't understand why Kate went so mad. He claims he had no clue what he'd done."

Now reports the blunder happened a few months before the couple ended their 11-month marriage and that Jordan walked in on Alex injecting the hormone in their kitchen.

She's said to have looked on in stunned silence before screaming at him.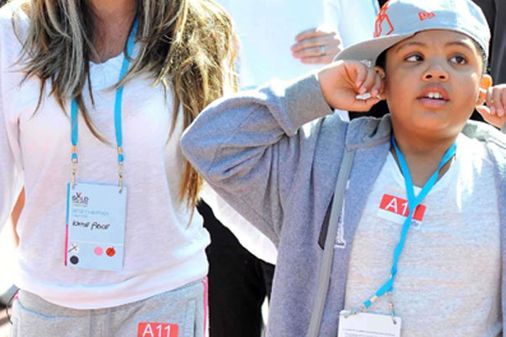 © WENN
Katie Price and Harvey
Katie - who had disabled son Harvey by her ex-boyfriend Dwight Yorke - is fiercely protective of her children.

She's also mum to Junior, eight, and Princess, six, by ex-husband Peter Andre, with whom she has a tense relationship.

She also recently gave birth to baby Jett, whose father is her third husband Kieran Hayler.

Though Katie stood by Alex through his cross-dressing and saucy sex revelations, the injecting episode was the last straw for the businesswoman.

Katie's latest autobiography Love, Lipstick And Lies hits shops next month and she has suggested in the past the tell-all book will make some shocking revelations.

Could this be one of them?

Katie said in June: "Trust me, there's loads in this book. It's unbelievable.

"It's quite disturbing. I tell you now, it's explosive!"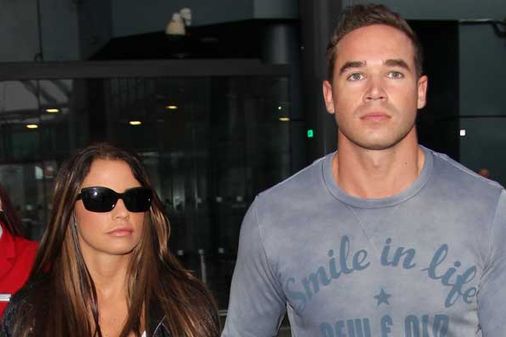 © WENN
Katie Price and Kieran Hayler