Revealed: Why Downton Abbey's evil maid O'Brien has quit the show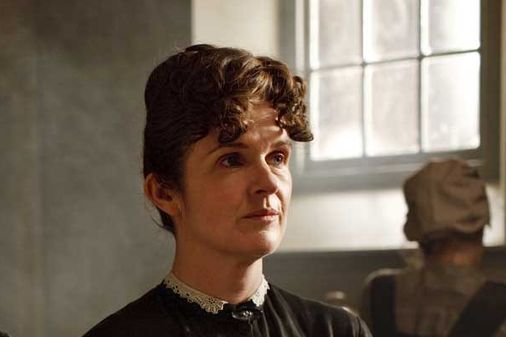 O Brien leaving
Understandably, Downton Abbey producers are sad to see Siobhan go - but they have ensured that the door is left open for her return should she decide to revisit the great estate.
While she's not going to bite the dust like Dan Stevens' character Matthew, Siobhan admitted to the MailOnline: "I have no idea how they will explain my absence."
Explaining her shocking decision to quit the award-winning show, the actress candidly revealed: "I signed up to do three series and that was all I wanted to do.
"I talked it through with my family and it was the right decision for all of us. I had great fun doing it but I just didn't want to do it any more.
"I decided this before we even did the last series. When I stop loving something, I stop doing it."
The cast of Downton have already started filming series four and although Siobhan has no regrets about her decision, it's clear she misses her old castmates.
The TV actress confessed: I was out with Sophie McShera [Downton's kitchen maid Daisy] last night and we're on the phone daily - often on an hourly basis.
"And I speak to Rob James-Collier [Thomas Barrow] at least twice a week.
"They will be friends for life and they fill me in with all the gossip."
The 47-year-old - who's about to join the second series of The Syndicate on BBC1 - is grateful to creator Julian Fellowes and Downton for the career boost it's given her in the UK and the US.
Siobhan admitted: "Downton has really pushed me to a new level in my career.
"But it's not like I have a big career plan. They are about as useful as a birth plan; they should be burned."