Robert Pattinson has been spotted working out at the gym amidst rumours that he and Kristen Stewart have been secretly meeting up.

The Twilight star seemed to do a bit of an intense workout session before chilling with pals for lunch.

This is quite a break from the usual RPatz we know and love, as he has previously revealed that he hates working out, and that his abs in Twilight were spray painted on. Awkward!

In September, Rob told the Examiner: "I think I don't get jobs because I don't go to the gym.

"I am literally the only actor in LA who doesn't have a six-pack. Although I am going to have to change that. In my next film I have like three intimate scenes so I am literally thinking of those to get in shape."

Ah, that could explain his sudden change of heart! That, or it could be that he's trying to get ripped to impress his ex-girlfriend Kristen Stewart, as rumours have been rife that the two of them have been secretly meeting up over the last couple of months.
RPatz is apparently cautious about making any relationship they may have public, as Kristen has cheated on him in the past and so Rob apparently doesn't want to look like her "punching bag."

There have even been rumours that the two are engaged, but this has been shot down by sources who claimed: "Rob is leaving the country in less than a month and has back to back projects. [His] family is of the utmost importance to him and he wouldn't get married to anyone without their blessing.

"You have to remember that Rob and Kristen had very different upbringings. Rob is not going to put a ring on someone's finger, including Kristen's, unless he wholeheartedly knows the marriage will be a lifelong commitment."

Uh oh! According to sources, Rob's family definitely aren't on board with him getting back with Kristen, so we guess marriage won't be on the cards straightaway!

​It's good you're getting fit anyway Pattinson. Shave the beard off and you'll be perfect!

Are you a fan of Rob? Tweet us @Sofeminineuk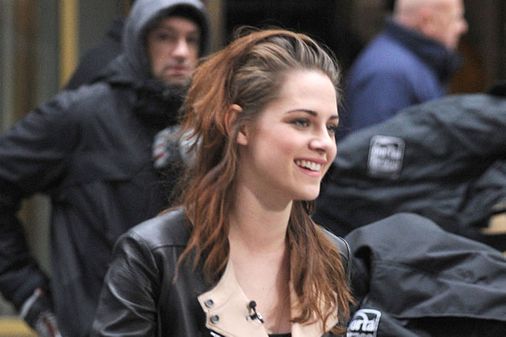 © Getty
Kristen Stewart and Robert Pattinson