Rosie Huntington-Whiteley - who was recently described by Harry Styles as "the most beautiful woman in the world" - has chatted about how she would love to be Rihanna's best friend in a Radio 1 interview, despite being stood up by her in the past.

"I recently went to see her perform in LA and I went backstage and everyone was standing back there having a drink with her team. They said: 'She's gonna come now, she's gonna come out any minute now."
Poor Rosie was left hanging for a staggering three hours before it was obvious the S&M singer was not going to make an appearance.

"I was standing there going, 'Oh my God, I'm going to meet Rihanna! I'm going to meet Rihanna!' And I stood there and twenty minutes went by and the more time that went by the more nervous I got.

"Then after about three hours of waiting I was like 'I've had enough!'"
From a Mean Girls point of view it sounds like RiRi would be the Regina to Rosie's Gretchen. Stop trying to make friendship happen Rosie. It's not going to happen.

Rosie also added how nervous she'd be if she met Rihanna now, saying: "I'm really nervous to meet her now, I'm gonna get star-struck and say something I'll regret. She's so cool…I've been campaigning [to be friends] for a long time."

Rosie certainly doesn't need Rihanna's fame though, as she is already an incredibly successful sex symbol, despite her disbelief over her status, Entertainmentwise reports.
"It's a totally subject opinion and not something I pay all that much attention to," she says. "I certainly don't feel like one! I really don't take it too seriously to be honest."

She certainly doesn't entirely attribute her success to just her stunning looks, saying it also takes: "Drive, balls, attitude, humour, manners, tact, wit, confidence, independence, fearlessness, opinions, and a great understanding of yourself.

"I have found all these things take time to acquire and much of it is part of becoming a woman."

If we obtained all of these qualities, could we please become supermodels too?!
Do you think Rosie should be pals with Rihanna? Tweet us @SofeminineUK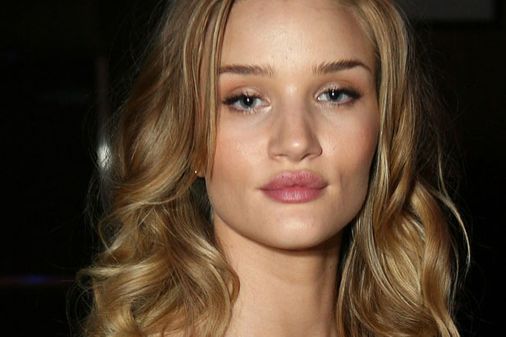 © Getty
Rosie Huntington-Whiteley