Benedict Cumberbatch fans - there're some bigger news out there than the royal baby - there are two more series of Sherlock to come!

Fans are desperate for any news on the upcoming season of the BBC hit but show producers are holding steadfast about keeping it all under wraps.

Nonetheless, the show's star Benedict has revealed one thing - that he's sticking around for some time.

He told the Radio Times: "We've agreed to two more [series] but I could get into trouble for saying that."

There has been a break from filming in recent months, but the 37-year-old and his sidekick Watson - played by Martin Freeman - are set to get back to it shortly.

Benedict spoke at Comic Con, via video, about the show and the work they've done.

He said: "I've started series three. We've done the first two episodes but we're back at the end of July with episode three.

"It's been so much fun and the scripts have been such a delight and I can't wait for you to see it."
He appeared initially confused about what part of his impressive collection of work he should be speaking about, first mentioning Star Trek and then continuing with other roles before landing on Sherlock.

He then made as if to explain the big question on all fans' lips: How did the detective manage to fake his own death after seemingly jumping off a rooftop at the close of season two?

Benedict, who celebrated his birthday last week, went on to say: "I'm on holiday at the moment and in the giving vain and having for pretty much two years of my life not being able to talk in detail about who I'm playing, what I'm doing, what my character does, how he does it.

"I just think f*ck it, I'm going to tell you how Sherlock survived."

As he started to explain the scenario using his arm as the ledge and a stuffed monkey as Sherlock, the video 'signal' was mysteriously 'lost'.

Benedict appeared animated as he added: "So, here's a ledge of a building. Here is Sherlock, this is what happened."

The sound went and returned with Benedict saying: "Cabbage", "teabag" and "helicopter".

What a wind up.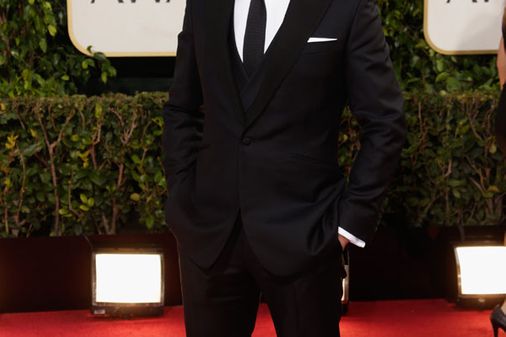 © Getty
Benedict Cumberbatch