The Kardashian sisters play X-rated crotch "smell-off" game on reality show
The Kardashian family aren't shy about sharing the most intimate details of their family life, but this takes the biscuit even for them!

On the latest episode of Kourtney and Kim Take Miami, Kim, Kourtney and Khloe wonder about vaginal odour.

As they make their way to the Dorchester hotel in London, they discuss the unproven myth that eating pineapple and drinking pineapple juice "makes everything sweeter", including the area "down there".

They decide to play a controversial - and incredibly weird - game of checking each other's "scent", to test out the theory.

Kim and Kourtney drank the juice for several days to prep for their imaginatively-titled "vagina smell-off".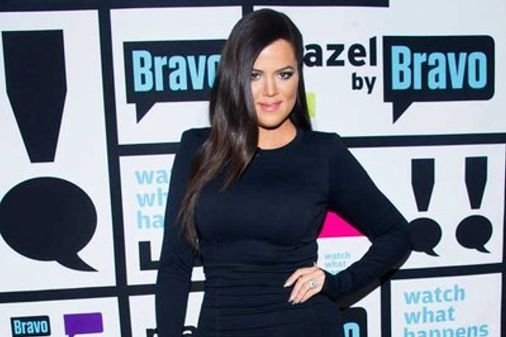 The Kardashian sisters play X-rated crotch "smell-off" game on reality show
The sisters' competitive nature immediately came to the fore, with mum-of-two Kourtney admitting: "If I'm going to win this I need to get as much pineapple juice as I can. It makes the vag smell good."
Noticing her determination, pregnant Kim told Khloe: "Kourtney seems very competitive about her vagina. I don't know why she's challenging me, but she will lose."
Little sister Khloe wasn't particularly looking forward to the contest, especially as she had only just got into London from LA after hosting The X Factor USA and was suffering from jet lag.
The 28-year-old confessed: "Do I want to be the judge of the pineapple p-ssy? Not really. But we're sisters. If I can't smell their p-ssies, what else am I supposed to do?"
As the contest got underway, Kourtney, 33, wiped her ladybits on a hand towel for Khloe to smell and the TV presenter joked: "Mmm, smells like a tropical island."
When Kim, 32, did the same on a different towel, Khloe quipped: "I'm not smelling Kanye [West]'s d-ck!"
But she soon relented, took a sniff and exclaimed: "Oooh! It smells like a flower p-ssy."
After much deliberation, Khloe decided on the winner of the "vagina smell-off", declaring: "Honestly, I will say that Kim's p-ssy is the best."
Kim's boyfriend Kanye will undoubtedly be pleased to hear that his lady has a flowery vagina.
Although he may also be disturbed to learn that the Kardashian sisters have no qualms about smelling each other's intimate areas!