Everyone, meet Dr. Evan Antin
He works as an animal expert and exotic animal veterinarian at Conejo Valley Veterinary Hospital.
And gosh darn it, he is FINE.
Whether he is pulling duck face...
Or lugging around a big ole' tortoise...
You can bet he will look gurrrrd doing it.
He takes care of all sorts of animals, to the adorable and fluffy:
To the OUTRIGHT terrifying:
We mean, LOOK at him! He's wearing a tuxedo and his date is a monkey!
He even posts videos of him performing surgeries on the animals, while oh-so-casually displaying his GUNS.
We love you Evan. Stay perfect.
Feast your eyes people...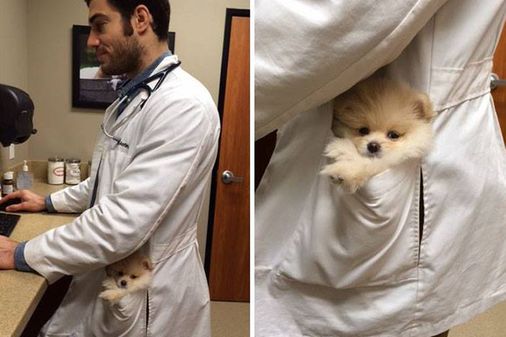 If this article wasn't enough (and really, how could it be?) you can follow Dr. McDreamy on Facebook here and Instagram here. Happy stalking! In the meantime, tweet us your thoughts @sofeminineUK!
You might like...
The 12 Qualities That Make Men Hot (That Have Nothing To Do With Looks)

15 Of The Hottest Guys On Instagram To Follow This Friday

The Best Twitter Account Of All Time. Why My Cat Is Sad